A Pixel Perfect Christmas
December 23rd, 2019
4:30, 6:00, 7:30, and 9:00
2520 Holland Rd, Va Beach, 23453
In a world full of busyness, we miss more than we realize. Precious moments with our kids, connecting with friends more deeply, those times with family we don't engage because our schedules are running us. What if we took a break from the noise and decided to get simple. To get quiet. To have a moment of calm.
We are going to get rid of all the noise and spend an evening celebrating the most hopeful and loving story to ever impact the world... the story of Jesus. We'll have classic Christmas songs, special surprises for the kids, an experience for the whole family, and a chance to be re-introduced to the man named Jesus who changed the face of our world.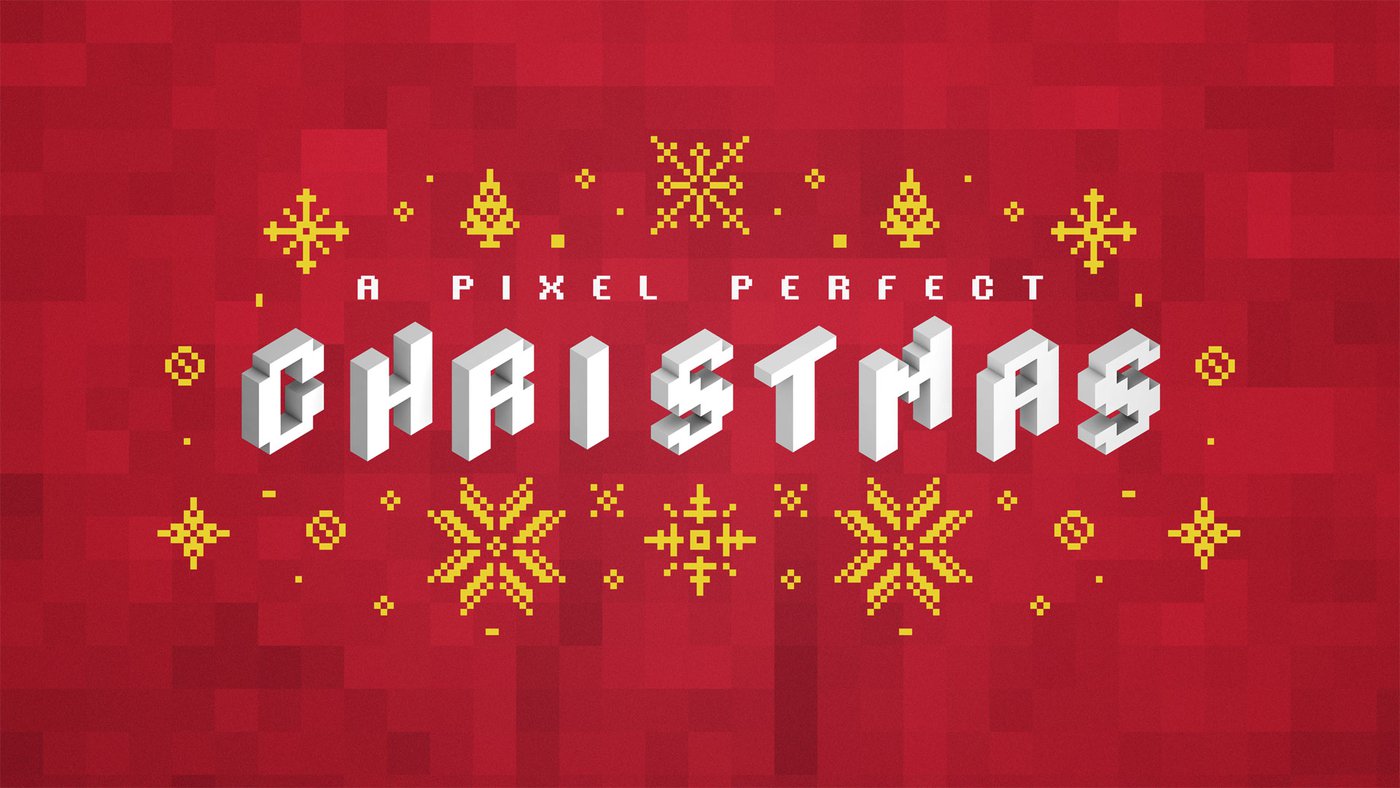 Frequently Asked Questions
When Are The Service Times? Should I Get There A Little Early?
Services will be at 4:30pm, 6:00pm, 7:30pm and 9:00pm. That's right, you read that correctly. There is a 9:00pm service and we have some special surprises in store for that one.
We have reserved seating because we want everyone to be in service to experience the Christmas story. Please reserve your seats in advance here, so we can know how many people will be at each service.
Once a service is full, we will have other services for those that arrive and want to be a part of the Christmas experience. We may ask adults with smaller children to place them on your lap to free up seating for those wanting to enjoy the Christmas celebration.
Arrive early. Special events at Forefront are always a fun time and people bring their friends and family. Doors will open 15 minutes before the service begins. This gives our teams time to reset everything and get it ready for the next service.
___________________
What Should I Wear To Christmas Services? Is It Formal? Casual?
Wear what you'd like. We'll have people dressed in business casual and some in a t-shirt and jeans. We're thankful to have you experience Christmas with us, so please don't let attire be an issue. If you want to wear your Christmas PJ's we're down with that too!
___________________
What's The Big Secret For 9:00pm Service?
Oh MAN! We wish we could tell you, but that would spoil the surprise. Let's just say that every single service has a special moment we cannot wait to share and for the 9:00pm, they get an added bonus to make some Christmas memories as a family. It's going to be great!
___________________
Will There Be Children's Programming And For What Ages?
All kids Birth through Preschool will have programming available for the 4:30pm, 5:00pm, and 7:30pm services. The 9:00pm service will not have any children's programming. All kids Kindergarten and up will be in the main Christmas celebration with their families.
___________________
What Happens If A Service Fills Up? Will You Turn People Away?
We have reserved seating to make sure we can host anyone who wants to come and experience Christmas services at Forefront. This is to prepare for the larger groups of people on site, so services can have ample room for everyone to bring their friends and family.
We want everyone to be in service to experience it in our main auditorium, but if a service gets full we will have overflow seating available.
To make sure you get a seat in the main auditorium, please reserve seats in advance here. As we've grown, we want to make sure EVERYONE has a chance to come and celebrate. This also helps with our volunteer planning for all services to make sure it's an amazing time for you and your family & friends.
Just reserve plenty of seats for you and your friends and bring them to experience Christmas at Forefront.
*wink wink*
___________________
Question? Let Us Know!