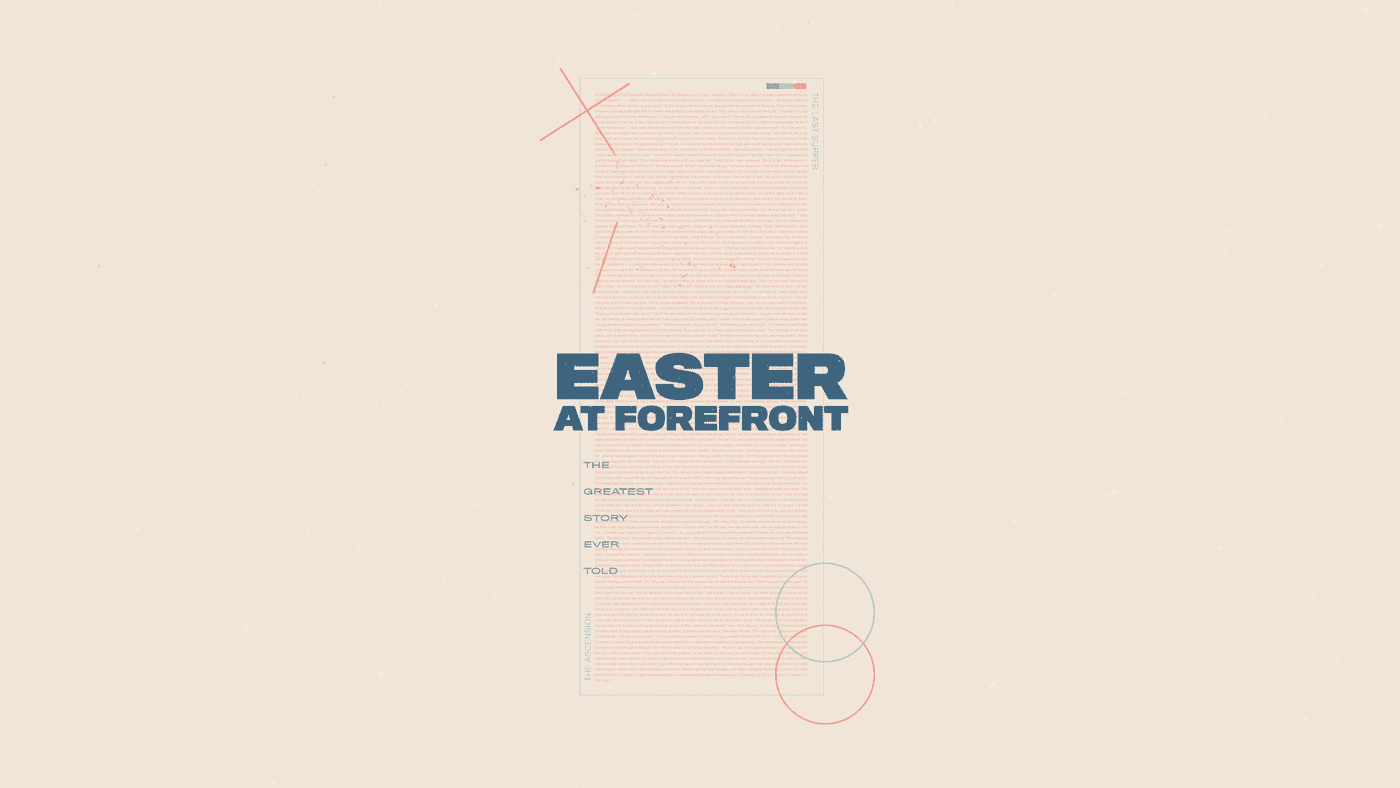 A Place Where You Can Belong Before You Believe
SUNDAY, APRIL 21, 2019
FOUR IDENTICAL GATHERINGS:
8:30 am | 10:00 am | 11:30 am | 1:00 pm
LOCATION:
2520 Holland Road, Virginia Beach, VA 23453
**RESERVE YOUR SEATS FOR EASTER AT THE LINK BELOW**
From the moment we enter the world, life is messy and often times feels dark. As we get older, the messes change, but it's still, well... a mess. This often leaves us feeling like we aren't good enough; like we need to hide our experiences...like we are just outcasts.
This Easter we want to bring our mess to God.
He specializes in stepping into our darkest moments.
He brings light to the darkness.
If you've wandered,
Wondered why you're here,
Asked what your purpose is,
Been down a road you wish you hadn't,
Said things you wish you could take back,
Had someone hurt you,
Experienced tragedy,
Lived with shame,
Been ridden with guilt,
Struggled with self-esteem,
Felt rejected,
Faced fear and anxiety,
Been overwhelmed by worry,
Questioned faith,
Doubted what God is or can do...
Forefront is the place for you this Easter.
3 Things We'd Like To Share With You
1. YOU MATTER TO US AND TO GOD
We hope to each week strip away all the pretense and talk about faith in a plain, easy to understand way. The best way to let you know this before walking through the door is that you matter to God and us.
You are not your past.
You are not your mistakes.
Whatever is happening right now, we care.
You matter and what is going on in your life matters.
Need to talk to someone?
2. WE ARE TRULY SORRY FOR THE WAY MANY CHRISTIANS HAVE TREATED OTHERS
From the first day we opened our doors in 1998, we aimed to be a refuge for the hurting and broken.
What we didn't anticipate, was the number of people who had been wounded by churches and Christians who would flock to Forefront. Individuals who spent decades away from God because someone had hurt them in a church. We aim to change that.
We're sorry if that's part of your story.
The good news is your story doesn't end with a period, but a comma.
Welcome home.
Want to talk to a pastor?
3. THIS IS ONLY THE BEGINNING. THE BEST IS YET TO COME!
Easter is an amazing first step. There are plenty of ways for you take another step with God. Coming back next Sunday, serve others in the community, sign up for a class to learn more about faith, take your next step in baptism, and more.
Let's connect and talk more.
We are certain there is a next step for you.